Large Art Update (0.5.6 Alpha)
---
This update brings a few new features, including two new BlockRenderer implementations, some small rendering bug fixes and a large amount of new art.
The fancy new feature I wish to draw attention to is the EdgeBlockRenderer. This renders blocks by their edges only, displaying no center. This is most useful for new block masks, as one can see in the example below: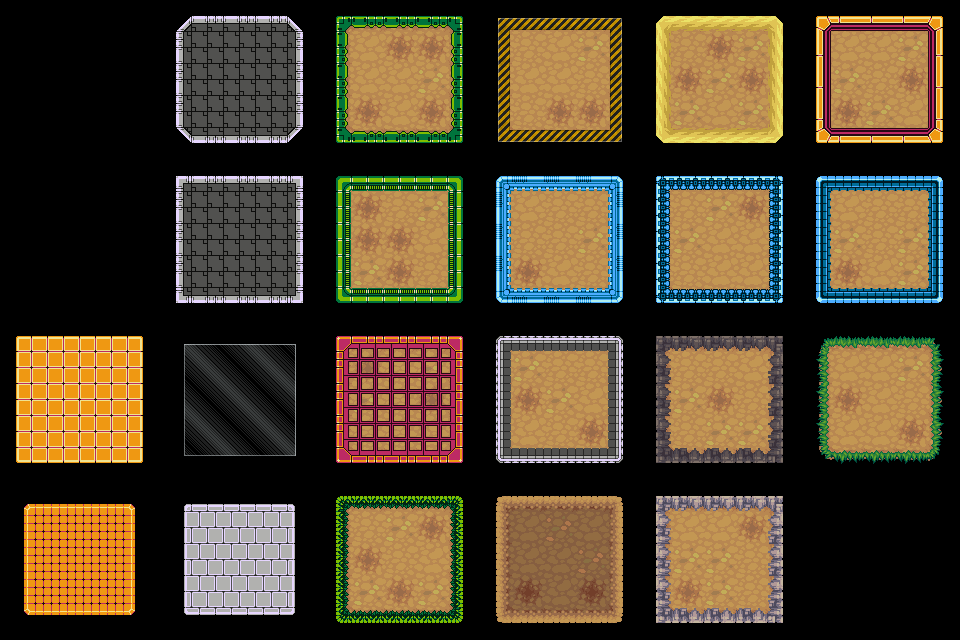 Most of these are new block masks that are being used to display some form of edging around dirt (though the Packed Dirt is wrapped around mud, for contrast. There are some entirely new blocks, as well, most notably the polished glass block, which uses the fixed seeding BlockType from an earlier release to display a multi-block texture. Most of this new art comes from this. The original artist is quite good and has a very, very good grasp of when to greeble and when not to. Most of the metal plating still needs the grungy texture added to it, but I'll do this some other day.
The EdgeBlockRenderer uses this template:

For contrast and better understanding, here is the Green Plating mask (this uses Replace mode for paint, so the top half is with color removed):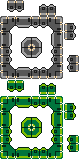 Files
bigblockengine-0.5.6-Alpha-bin.tar.bz2
8 MB
Nov 21, 2017
bigblockengine-0.5.6-Alpha-src.tar.bz2
1 MB
Nov 21, 2017