I needed a less serious goal to work on for a bit, so I've been working on adding new art. To that end, I've been playing with this artwork: https://opengameart.org/content/plastic-shamtastic, which does, in fact, look like plastic.
So, I've built up enough blocks and furniture items for a complete plastic biome. My thinking is that these are naturally occurring in a world made of plastic. You'll be seeing more bizarre biomes out of this project in the future, since the eventual game I'm going to build involves hopping from one universe to another. Therefore, I consider just about any art style fair game, since the inconsistencies of art can be explained in-game. It's just the LPC stuff that I consider the baseline for a normal environment.
I also added some new variations for the existing trees. I've long had the art complete for these, but got sidetracked by programming and forgot about them.
Finally, there's a pair of new palm trees that don't look too out of place, even though they're in a slightly different art style.
Here's an example involving plastic dirt, mud, sand, stone, grass and tree blocks. The furniture items are not shown, as this screenshot was taken before I added them and I'm feeling lazy, ATM.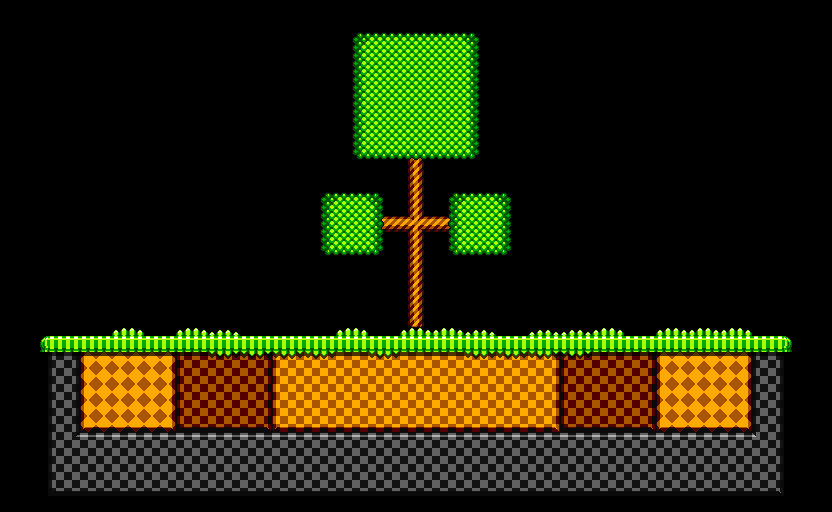 Files
bigblockengine-0.5.5-Alpha-bin.tar.bz2
8 MB
Nov 13, 2017
bigblockengine-0.5.5-Alpha-src.tar.bz2
1 MB
Nov 13, 2017