This fixes a bug involving the rendering of the grass mask, such that it no longer overlaps blocks that it shouldn't.
This also brings a new feature: Tilesets. Tilesets are a grouping of similar block types that do not display edges over each other and/or that visually connect with each other, forming a seamless whole.
Nearly all of the plating blocks have been visually re-worked to use this new feature, so they will appear somewhat different. However, they also now have an alternate block that comes in a sloped form. This allows you to build, for example, a pyramid with a sloped exterior, with rooms on the inside that have squared off corners.
Below is an example plastic pyramid, to demonstrate: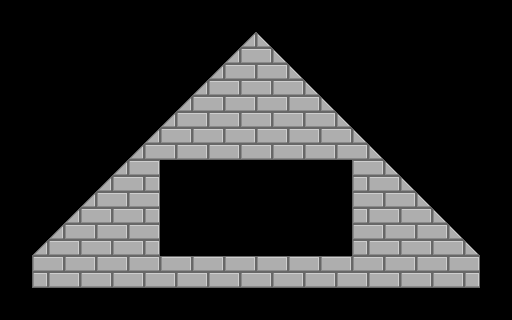 Files
bigblockengine-0.3.0-Alpha-bin.tar.bz2
7 MB
Oct 23, 2017
bigblockengine-0.3.0-Alpha-src.tar.bz2
1 MB
Oct 23, 2017